The trail goes from Smygehuk to Treriksröset or vice versa.
The Trail is divided into 26 sections, each section is a map.
The maps can be downloaded. You can section-hike, do a 50/50 or thru-hike.
The Trail Pass is a document you'll bring with you to collect stamps as you go along. After finishing The Trail you send it back to get your Diploma. The Pass will be sent to you after you have registered and paid the membership.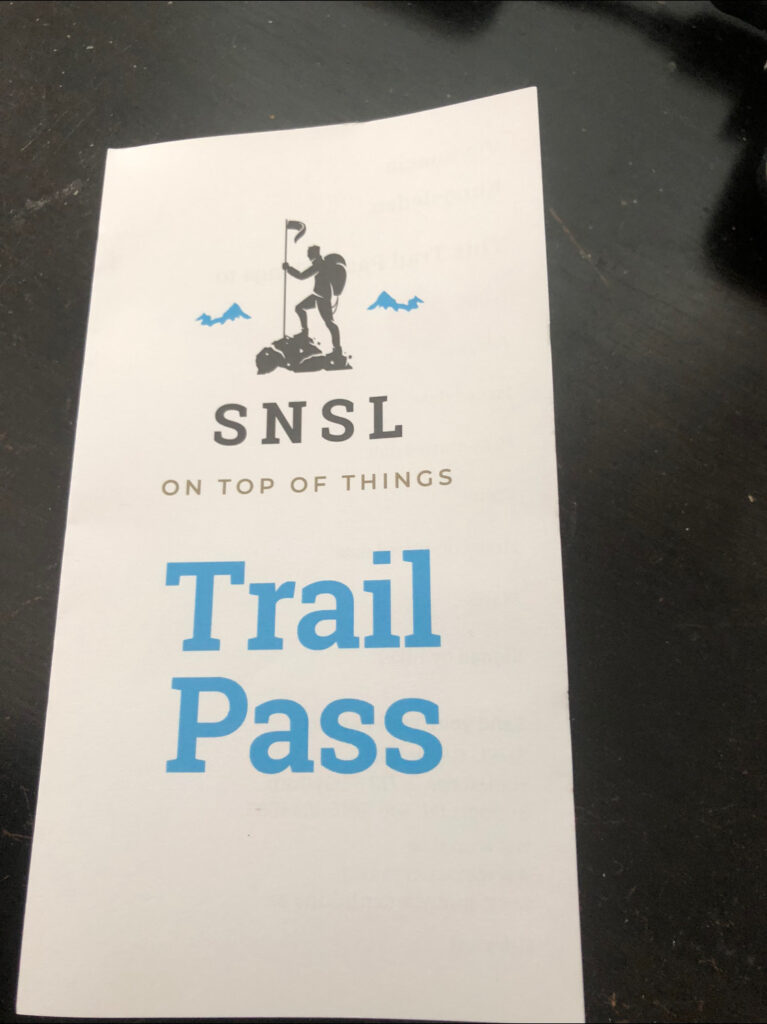 The Sections

The sections are around 100 km with some exceptions.
Please register here so we know that you are going.
#1: Smygehuk – Ljungbyhed (101,2 km)
#2: Ljungbyhed to Mästocka (101,4 km)
#3: Mästocka to Mjöhult (100,1 km)
#4: Mjöhult to Bottnaryd (102,5 km)
#5: Bottnaryd to Grönsik (100,3 km)
#6: Grönsik to Ramundeboda (110 km)
#7: Ramundeboda to Ramshyttan (102,1 km)
#8: Ramshyttan to Grängesberg (110,8 km)
#9: Grängesberg to Almo (115 km)
#10: Almo to Evertsberg (99,5 km)
#11: Evertsberg to Lilldalsstugan (96,5 km)
#12: Lilldalsstugan to Flötningen (98 km)
#13: Flötningen to Hamra (117,8 km)
#14: Hamra to Fångåmon (112,6 km)
#15: Fångåmon to Grimsåvallen (104,8 km)
#16: Grimsåvallen to Valsjöbyn (93,7 km)
#17: Valsjöbyn to Väktarmon (100,3 km)
#18: Väktarmon to Åtnikstugan (Åtnik hut) (109,2 km)
#19: Åtnikstugan (Åtnik hut) to Stabre shelter (101.8 km)
#20: Stabre shelter to Sjnulttjie shelter (102,1 km)
#21: Sjnulttjie shelter to Kvikkjokk (124,2 km)
#22: Kvikkjokk to Låddejåhkå (99,3 km)
#23: Låddejåhka to Nallo cabin (134,3 km)
#24: Nallo cabin to Abisko (56,7 km, not included in the total distance)
#25: Nallo cabin to Torneträsk Harbour (77,9 km)
#26: Torneträsk Harbour to Treriksröset (128,4 km)
Total distance Smygehuk – Treriksröset: 2643,3 km