Finally there! After 113 days on the trail Kim Norberg reached Smygehuk this morning. She's thereby first hiker to have hiked the full length of Via Suecia, a distance of approximately 2600 kilometer.
The last couple of weeks have been hard. Kim Norberg's feet have been hurting, it's dark, wet and cold. No other hikers are out on the trail.
It's been a learning experience, she says.

– I have learned not to expect too much. In the beginning, if something didn't go according to my plans, I went ballistic. Now I don't make strict plans anymore and I expect things not to go the way I planned.
– Another learning is that you can cope with much more than you think.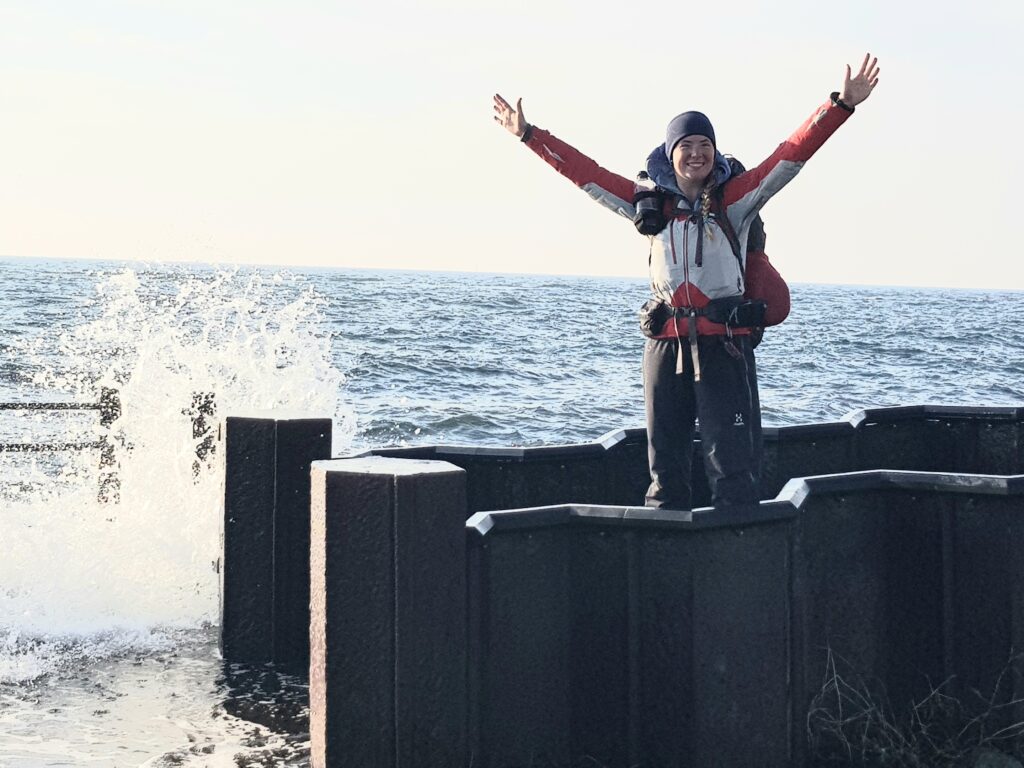 She started her journey July 10th from Treriksröset together with her boyfriend Lukas Mayers. He hiked along with her halfway to Grövelsjön.
Since then Kim Norberg has been alone on the trail, with "guests" coming and going.
– Two weeks ago Lukas and my Mum hiked with me for a day. That really cheered me up!
– The last couple of days Peter Bergström (a fellow thru hiker) made me company.
The best experience according to Kim Norberg has been all the people she has met along the trail. Especially other long–distance hikers.
In the mountains, but especially during the end of the hike she has spent a lot of time alone
– It's also an experience, to learn to cope with being alone in the nature, she says
When Via Suecia reach Kim Norberg she's taking a last break five kilometers from Smygehuk. She just had a video call with Lukas, who is at home in Sala.
– I'm so happy to stop walking! I will just breathe and relax when this is done
– People don't believe me when I say that I actually aren't a person who like to be outdoors and train. Still I managed this.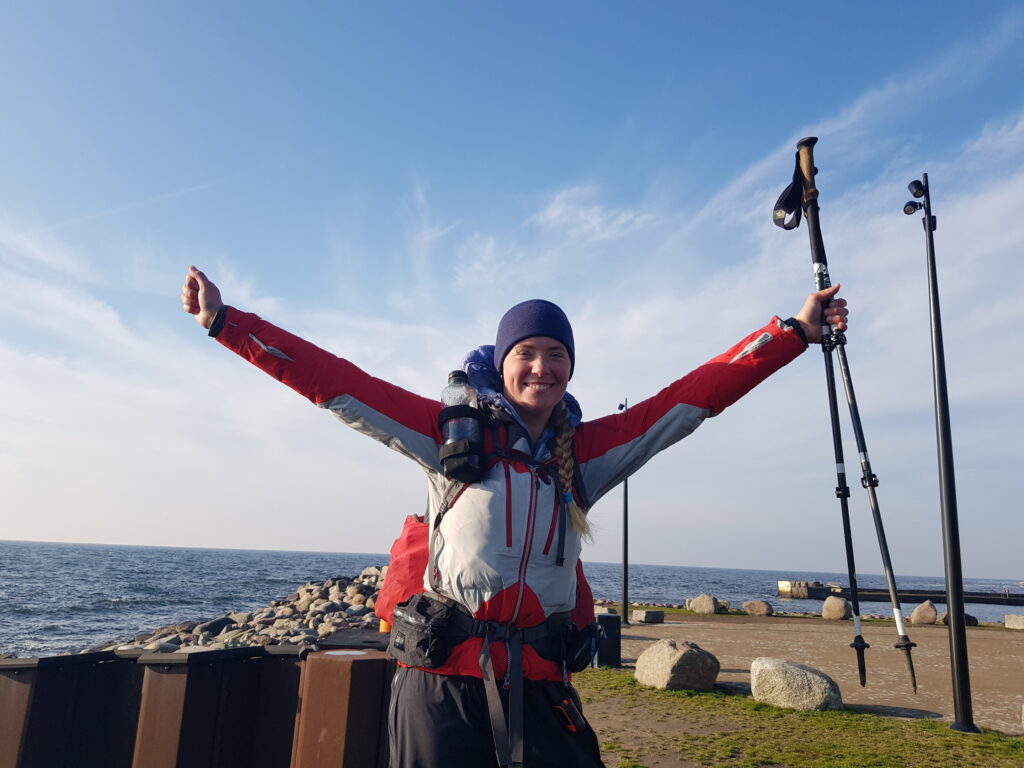 TEXT: JONAS HÅLLÉN
PHOTO: KIM NORBERG